[quote=spider;722990]There are some changes between the various releases and re-releases of Manic Miner with both the loader and the loading screen itself. Here I'll detail the changes.

There are four* official versions:

The Bug Byte release (this comes in two inlay covers to confuse matters more and has two slight variations in code)
The Software Projects release
The MAD (Mastertronic Added Dimension) re-release
The Ventamatic release

Loader (Bug Byte) original: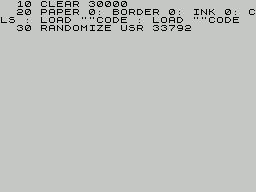 And its loading pic. Note this is just the middle third attributes with this version, ie 256 bytes starting at 22784. Shown on a white background to illustrate: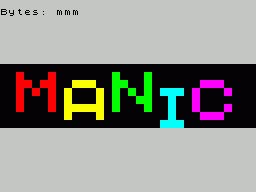 Loader (Bug Byte) 'alternative':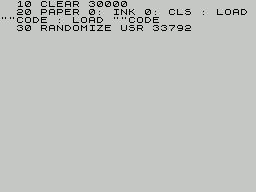 The loading pic is a full 768 bytes starting at 22528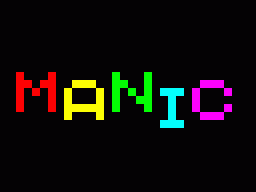 The basic is also slightly different between these versions too, the 'alt' version is missing a Border command.

Loader (Software Projects):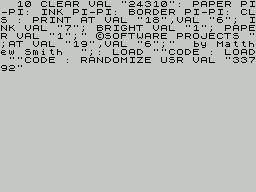 And its picture shown with the basic text display of author / publisher: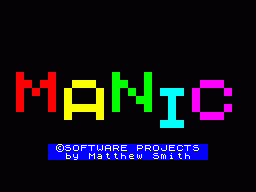 The picture is again a shortened one, just 256 bytes starting at 22784

Loader (Mastertronic Added Dimension) Re-Release: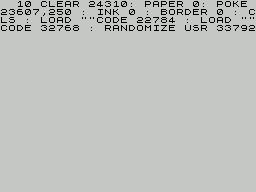 Different loader again.

What is interesting (shown on loading picture) is the pic code starts with a t: indicating it may of come from a +2A/+2B or +3 machine. Again a short one 256 bytes again. The game code uses the Software Projects release.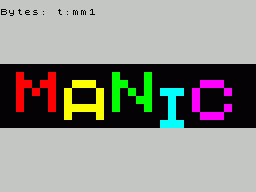 Loader (Ventamatic) Release:

Substantially different loader with a cheat if you type VENTAMATIC (caps needed) although its slightly based on the Software Projects loader with regard to the author information block. The game code appears to be using the Software Projects code too with some language changes, based on the 'triangle' used in the SP version of the game on the Warehouse screen and the 'typewriter' version of the screen cheat.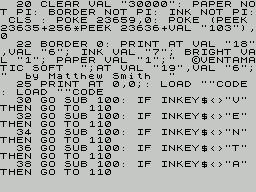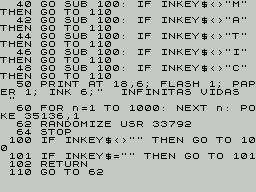 Author info is shown on the loader, added by the basic: