The well known "attic bug" caused by invalid arrow data. By applying a couple of extra pokes in addition to the usual lives / fall height to remove some collision detection...

POKE 37982,0
POKE 37994,0

...its possible to carry on in a fashion as the game continues to deteriorate.
Eventually it is likely to crash though. It does seem to vary each time as well depending on the route taken and how long sometimes you stay in a room. Its also required at some stage to alter the start room as the Bathroom can become an unsuitable start location due to fire cells:

POKE 34795.X

Where it all starts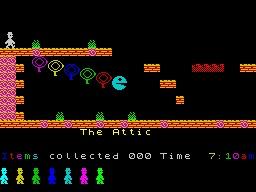 Notice the nasty has gone from above Willy and is now making its way across from the bottom of the screen: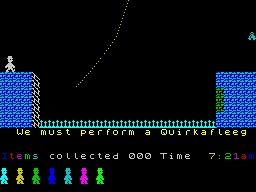 Its also moved here too: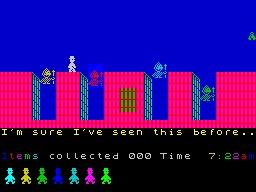 Esmeralda (Esmerelda?) is also awol:




At this stage, the text for items collected starts to get corrupted as well. Notice the dancing mouse making its way right across the screen: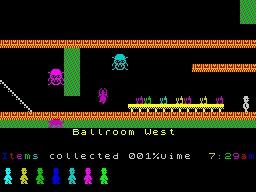 Bit of corruption here too: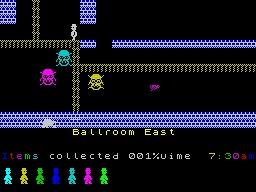 One nasty gone from here although there is the occasional pixel flicker: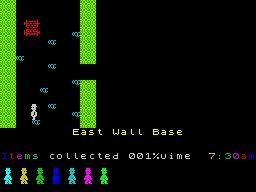 Both gone from here. Around this stage the ingame tune becomes corrupted slightly as well:




West Wing Roof does not look too good:




Chapel empty (as is immediately apparent when the attic bug is "initialised") no other apparent damage though: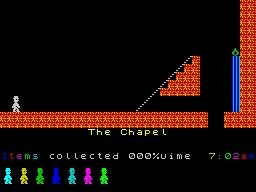 Kitchen chefs, two are missing and one is moving horizontally: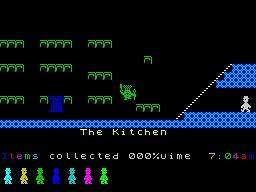 Same here too, although one is making its way right off the screen to return on the far right soon: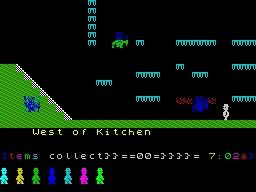 Text message starting to get quite bad now: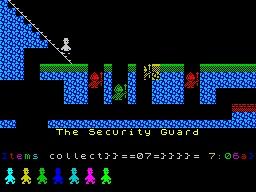 More corruption inside the MegaTrunk:


Over The Drive does not look too bad if you ignore the flickering sprites: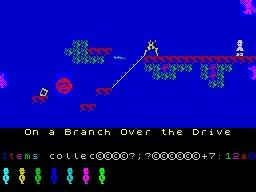 Off Licence has gained a few more cells: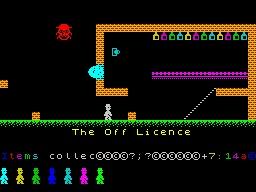 MegaTree is starting to look a bit unwell: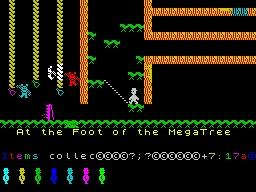 Bridge sprites have slightly changed and (usefully!) something has appeared to make Willy's bridge crossing a bit easier: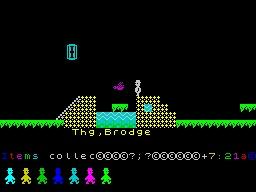 Too much wine ?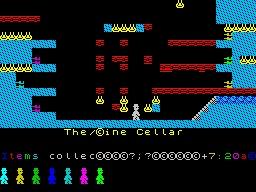 More Tree damage:


Bathroom has been "restyled":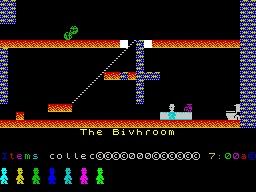 Top landing is not looking brilliant either: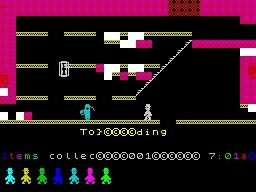 Willy's mansion is really starting to fall apart now: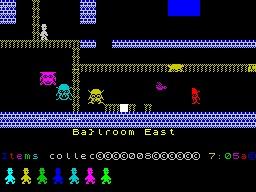 Stuff of (bug) nightmares: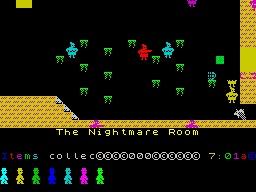 The attic is in full swing: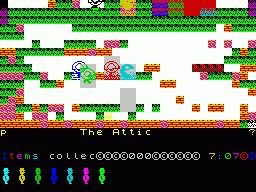 Halfway up the corrupted wall:


Chapel guardian visiting Cuckoo's Nest: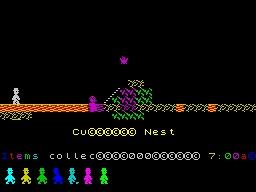 Dr Jones may not believe it, although I would: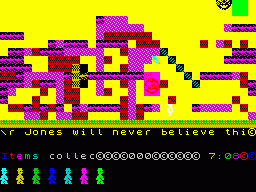 Even room 47 (the unused "[" room) is effected: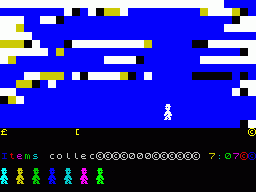 West Bedroom looks decidedly uncomfortable: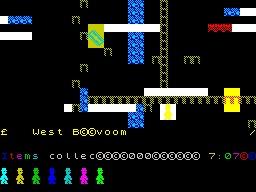 The Yacht: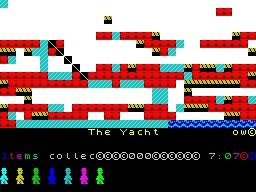 The Bow: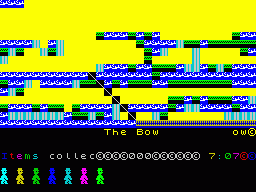 Tool Shed:




Above The West Bedroom: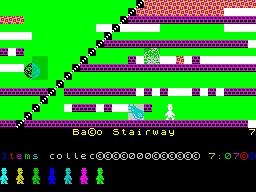 Well, Maria has gone but there's too many fire cells (the pillow) for that to be any comfort: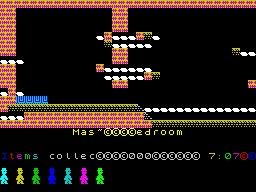 Conservatory Roof has seen better days: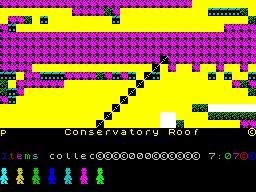 To the kitchens is quite interesting, its almost normal. Note the three fire cells to make it difficult to jump across: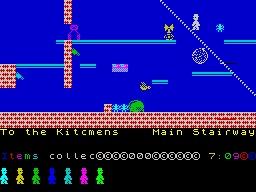 Security has deteriorated further, compare to earlier screenshot: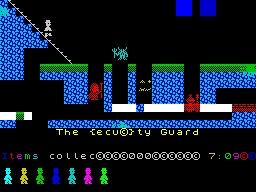 Messy underground: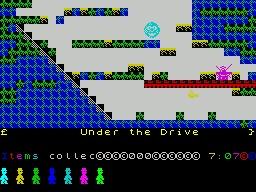 Tree roots have spread a bit: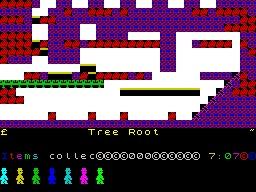 Generator is broken: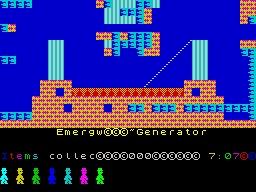 A bit of (bugs)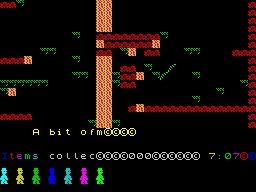 Watch Tower: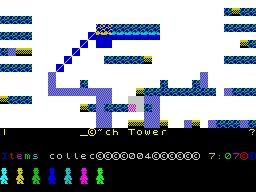 Top of house is quite messy: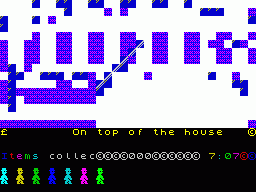 West Wing: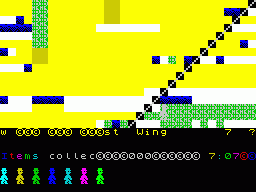 West Wing Roof, an excess of fire cells. Compare to earlier screenshot: