I thought I'd take a look at the Amstrad CPC464/6128 version.
It plays the same as expected. The tunes are (about) the same too. A couple of the levels have different names however I'll just let the selected screenshots speak for themselves with a couple of comments:
Familiar tune as well as the highlighted keyboard keys. Background does not seem dissimilar to the Software Projects inlay actually: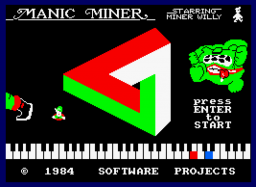 Note the name change: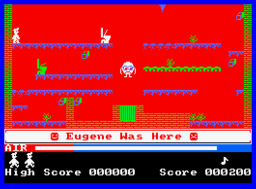 Just the same: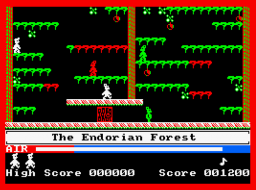 This is interesting as when the skylabs hit the platforms they make a 'crashing' noise: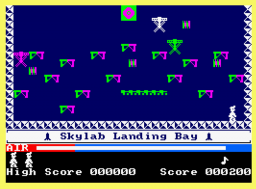 Warehouse just as tricky:
Final Barrier slightly changed, I guess as the top 1/3rd of the screen was free to add bit more into the mix: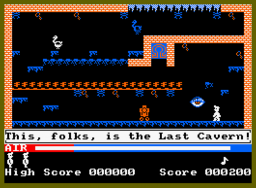 Oops!