This plays about the same as the others. Interestingly it has the 'keypad' lock on it.
Willy's sprite is a little bit flickery however at least compared to the 'B version of JSW. The airbar is down the side and there's a room number as well that can be seen.
The major differences are the last couple of screens really. 'Meteor Showers' is probably best thought of as a hardcore 'Skylabs' as rocks fall. The Final Barrier is also completely different and very very difficult.
It has a demo too but it does not show all the screens, it stops at screen 18 'Amoebatron's Revenge'
There is the usual 'in game' tune but no title screen sound. There does not appear to be a 'high score' either.
The game simply loops around to the first screen on completion, although I did have to use a cheat (ahem) to get the screenshots. I do not think it has a built in "level skip boot" (should that be !boot ?) in this version.
Click pics to see a larger version if required. You can also use the left / right arrows in the 'lightbox' to go through them that way if preferred:
The first thing you see: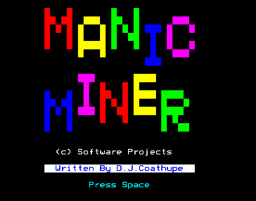 Then:
After that: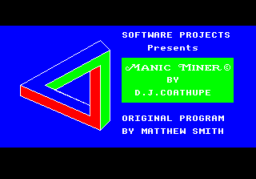 Onwards with the in game screenshots!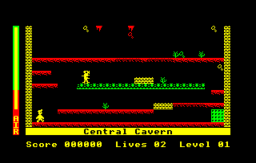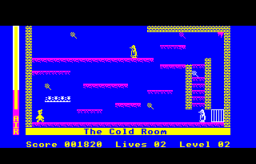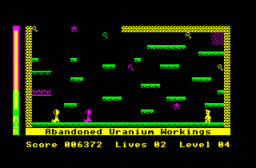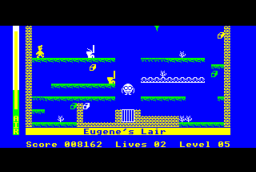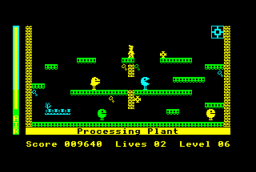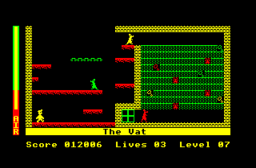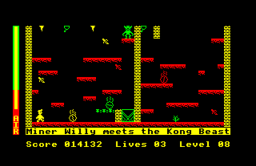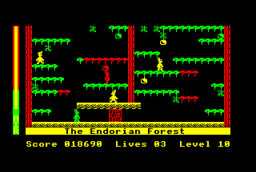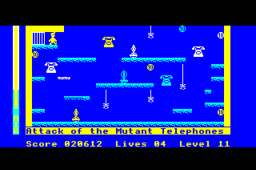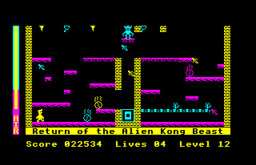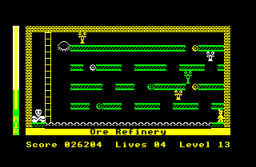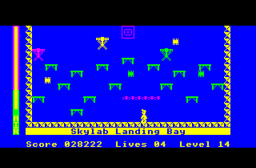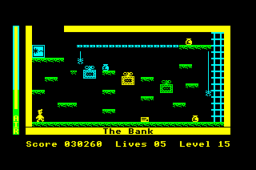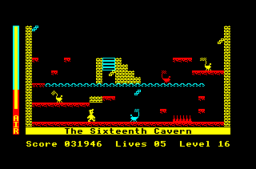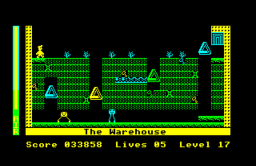 B version has this (and its quite difficult) replacing the Solar Power Generator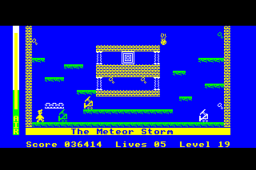 Final Barrier is completely different and very difficult indeed: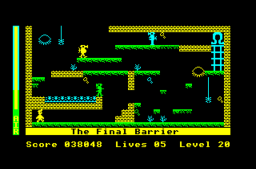 Then its back to the start: