Today I took a look at JSW2 the C64/C128 version.

It's broadly the same as the Spectrum / Amstrad version with a few rooming name changes. There's still a 'floating' feeling with jumping however it seems better or I've got more used to this version. The following major differences were noted:

1. The 'game over' is not a boot its Maria kicking Willy across the screen, it kind of reminds me of Technician Ted's 'Boss' actually I think.


2. The Deserted Isle does not have a countdown, instead a nasty (imitating the moon I guess) slowly decends at which point the 'blocking' palm tree goes and Willy is transported back to The Bathroom

3. There's an exit on the far left lower corner of Entrance To Hades, however a bit of extra cheating (ahem) shows this has no exit as you just end up back in The Bathroom

4. A one way trap is encountered if you jump into the toilet in The Bathroom leading to a series of rooms with one way floors, you end up at the bottom of the well ultimately. I think only the Commodore version has this "extra"

5. The ending is the same as the Spectrum (not checked Amstrad yet) version. Pics are included of the sequence in a spoiler.

Onwards with the pics. Click to see a larger image.
I want to start with the 'Title', 'Game Over', the 'Deserted Isle' and 'Toilet' screens then there's a selection of most but not all rooms, finishing with the 'ending' screens


Title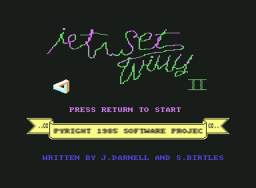 Game Over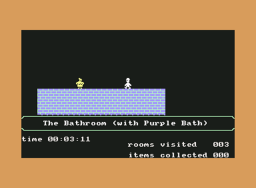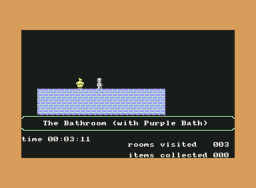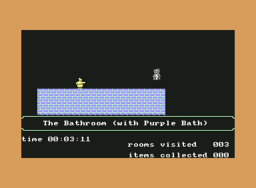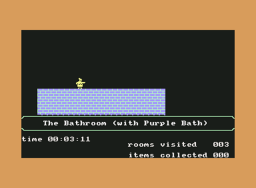 Jumping down the toilet in The Bathroom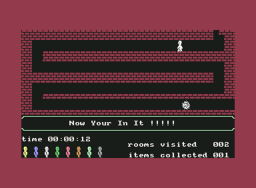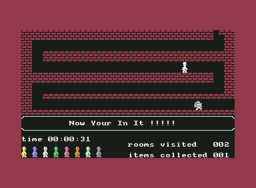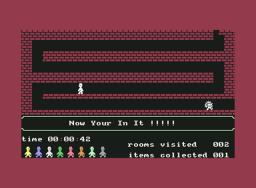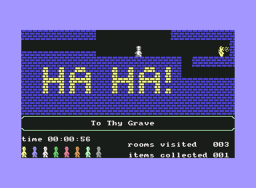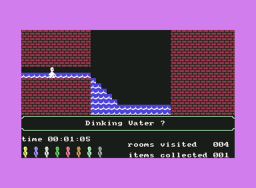 Deserted Isle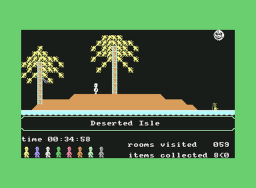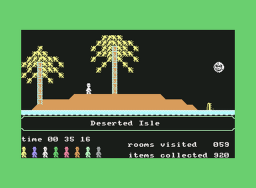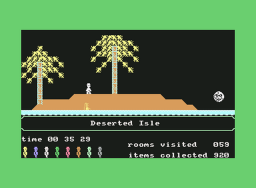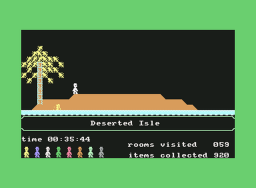 Onwards with the main game screens now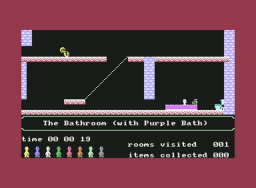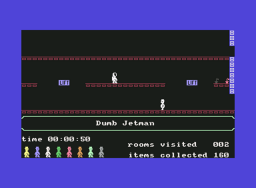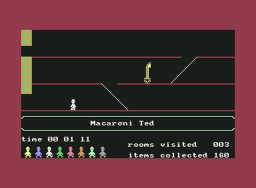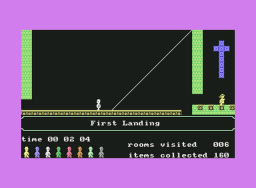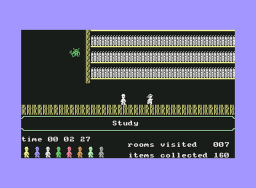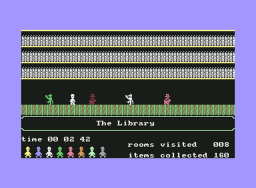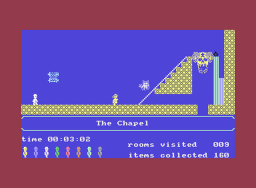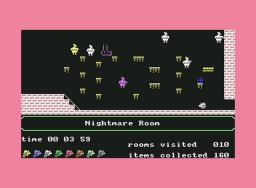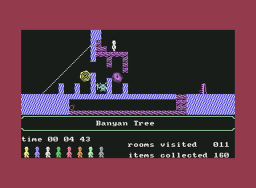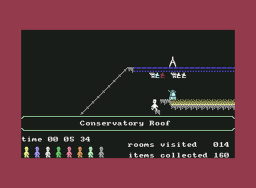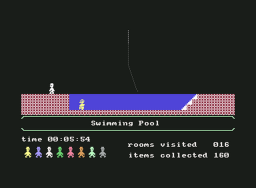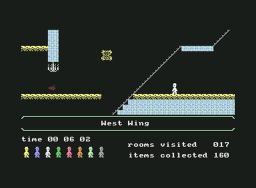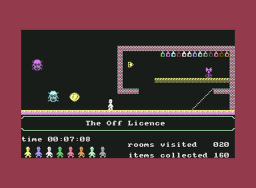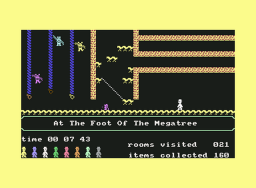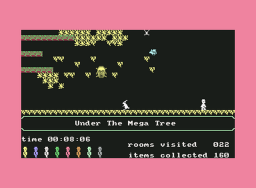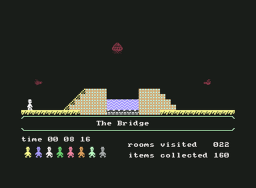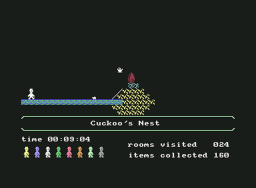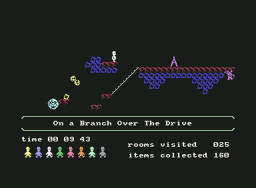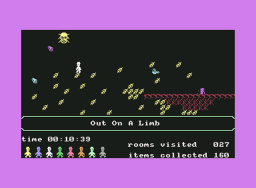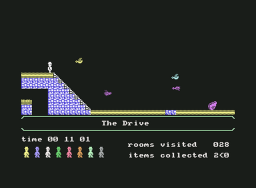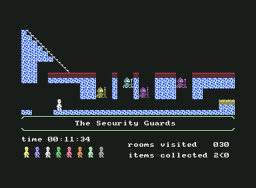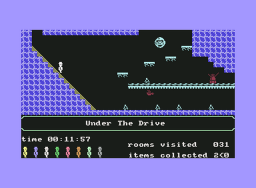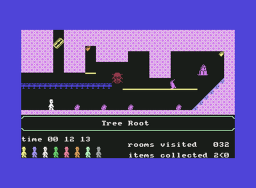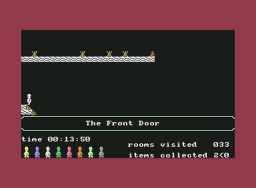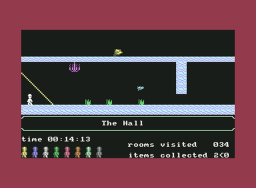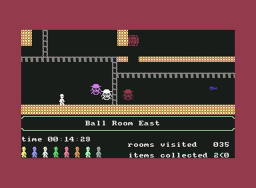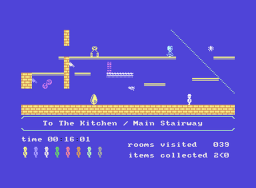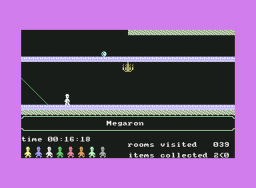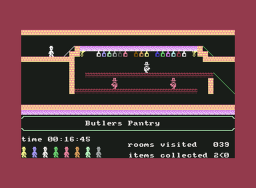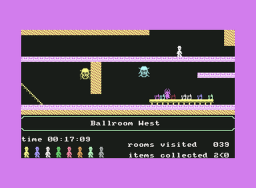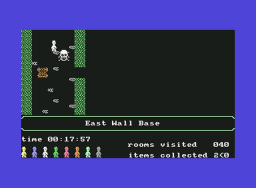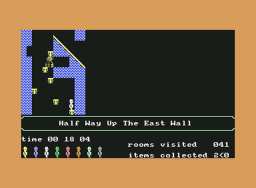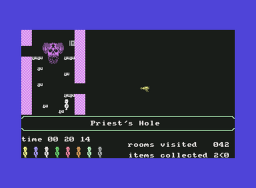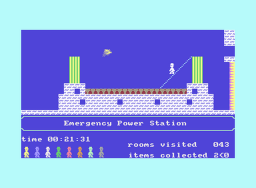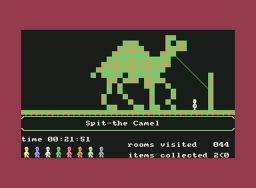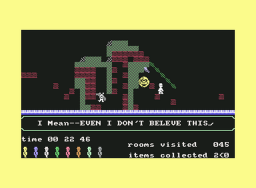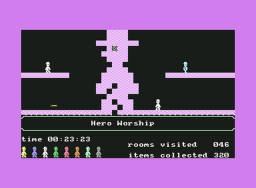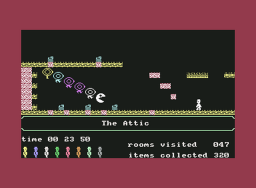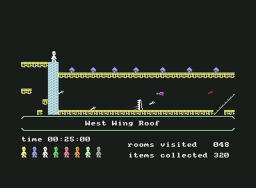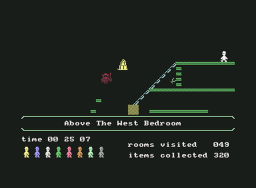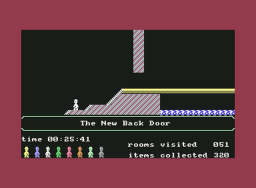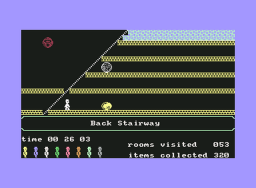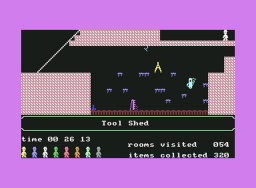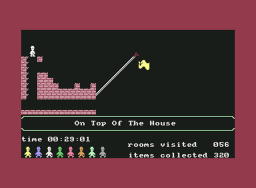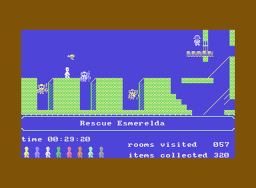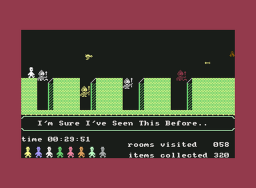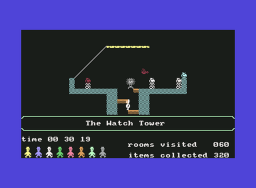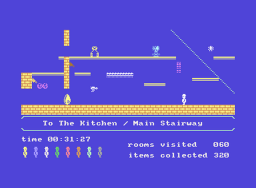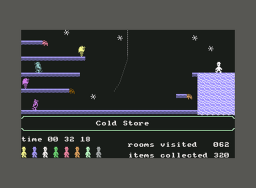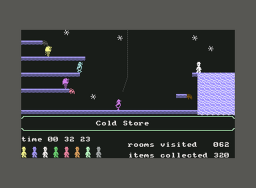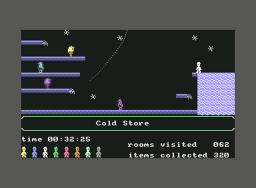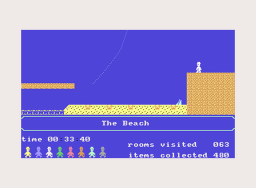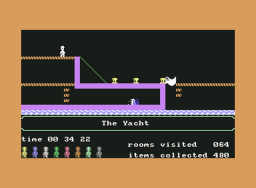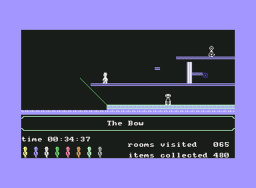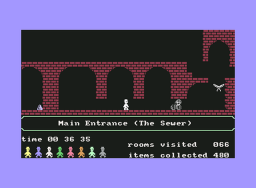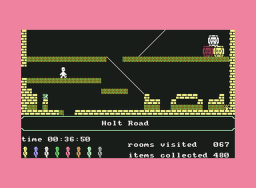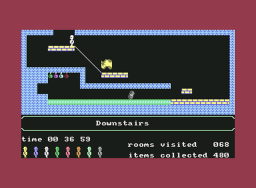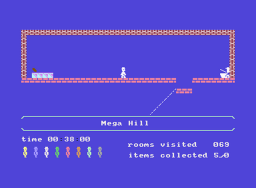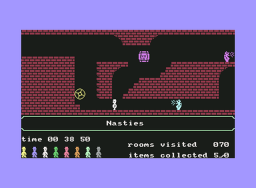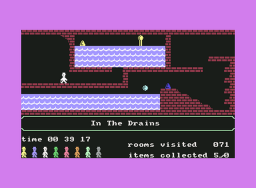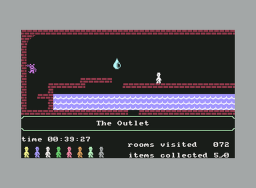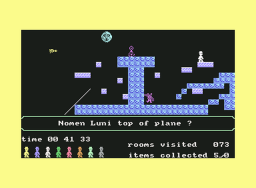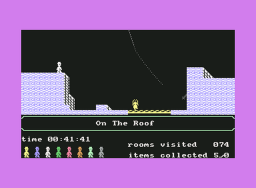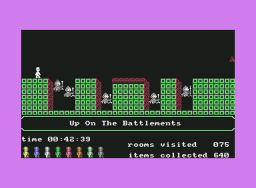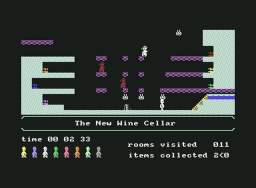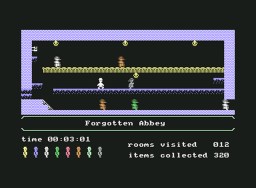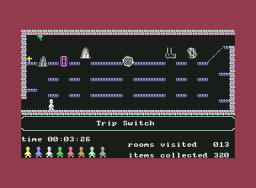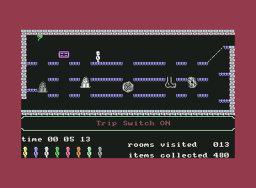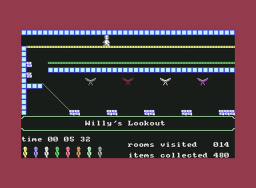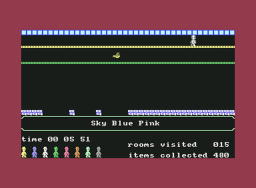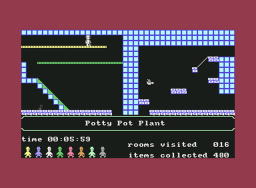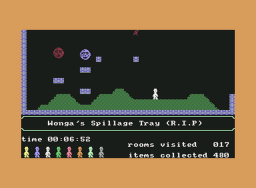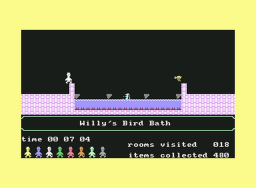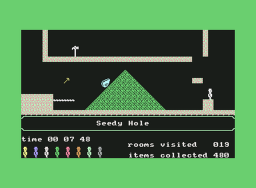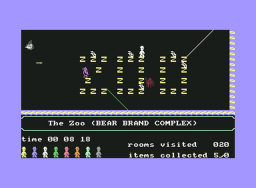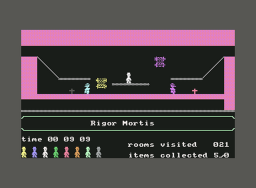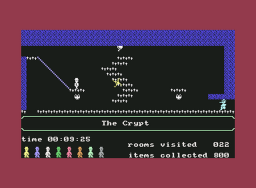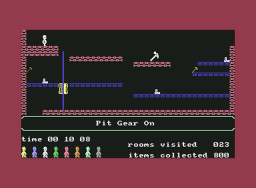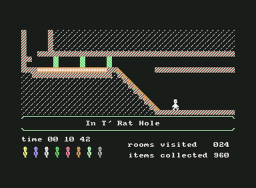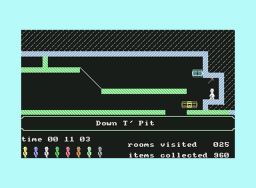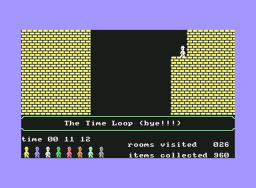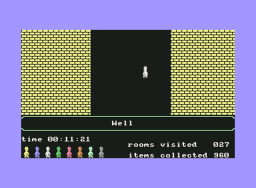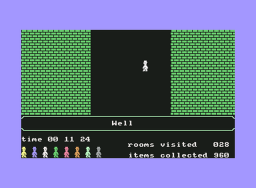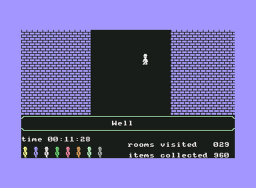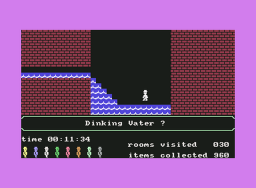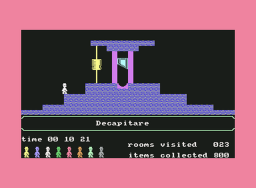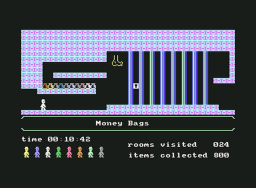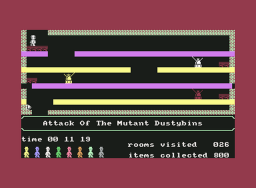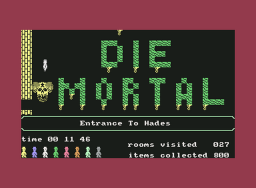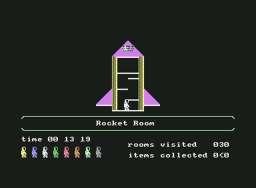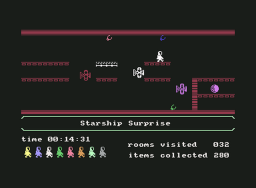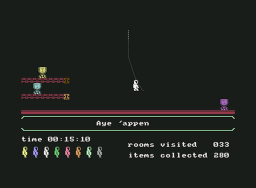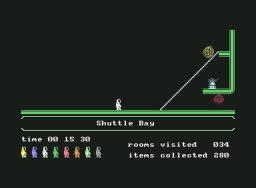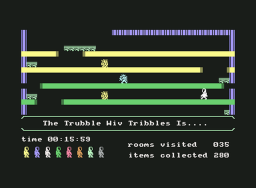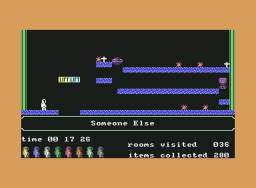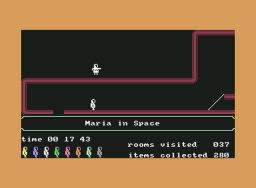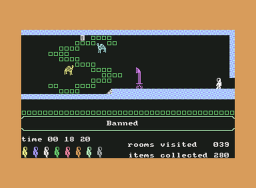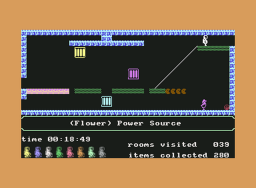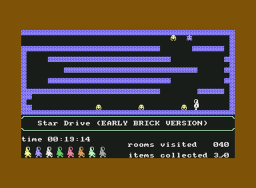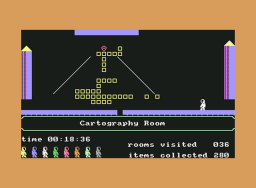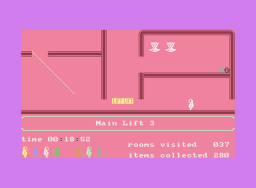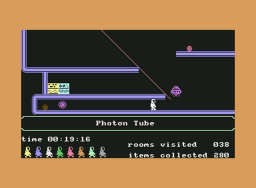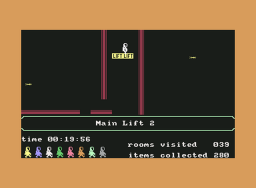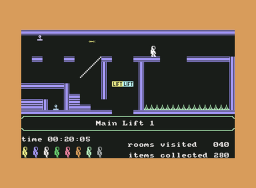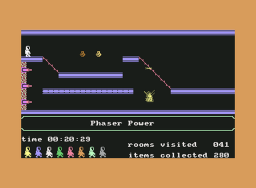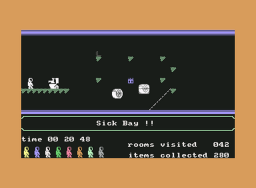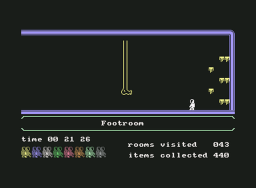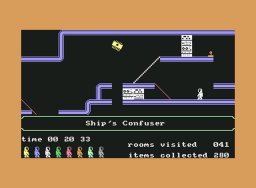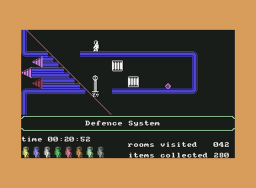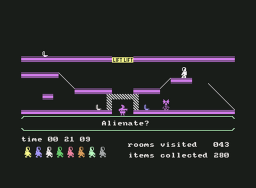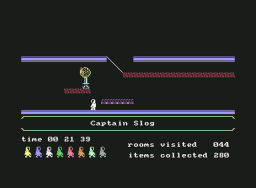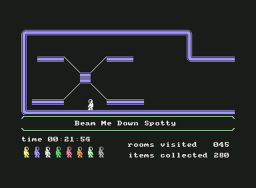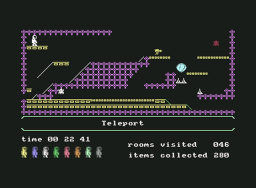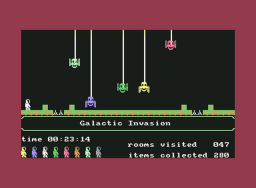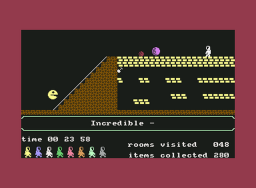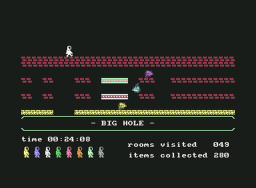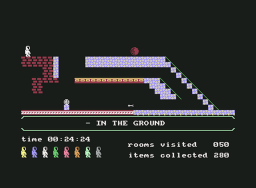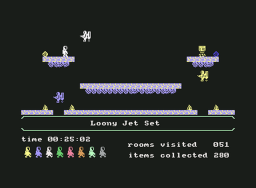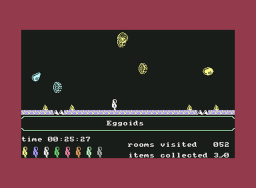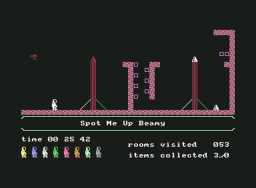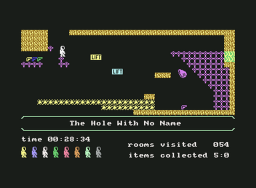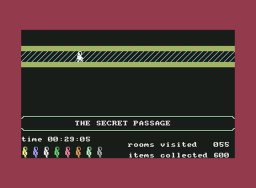 Ending Sequence