This is quite a remarkable achievement in my opinion, rewriting JSW to fit into a 16K machine. Its written by Jonathan Cauldwell who also wrote Arcade Game and Platform Game designers amongst many other things.
Naturally there are some limitations in doing this. I noted the following
There is no sound with the exception of a noise on a loss of life.

Sprites are mostly white

The mansion is cut down, in particular there is nothing past the Tool Shed (ie: beach etc), no MegaTree and no 'top level ie 'On The Roof' etc.

There's no 'boot' Game Over screen

There is no ending as such, the game just ends.

Most rooms have less sprites than the original

There are no ropes

There are no conveyors

I counted 37 screens although I may of missed one or two.
Loader: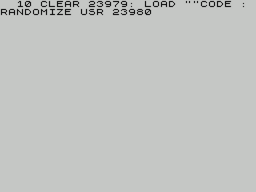 Title: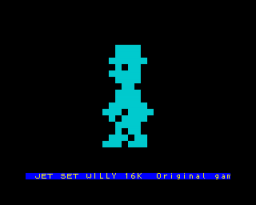 Game Over: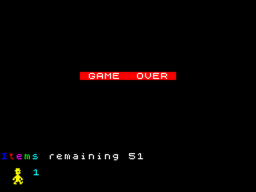 Onwards with some in game screenshots: