A few pics from this version. I do have JSW1 'in progress' and am hunting for JSW2 I've seen it floating around so it will no doubt be found soon.
I had a bit of trouble getting this to run as I had to use the MESS emulator for it, the game image itself is fine just odd emulator issues it seems. Anyway it looks and plays identically to the Spectrum version really, I'd stick my neck out and say its closer to the Spectrum version than the Amstrad version is.
Interestingly it has the Software Projects 'Padlock' on it (thinking about it so does the BBC Micro version of MM as well)
The conversion itself was done by Cameron Else who also did the JSW conversion too. There is not really a lot else to add, the lives counter remains animated if the sound is turned off and there's a slight colour variation in the title screen 'keyboard' otherwise its the same. The screenshots of the levels are from the demo version.
Keypad: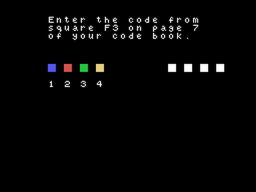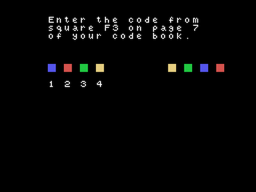 Title: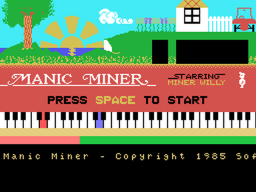 Game Over!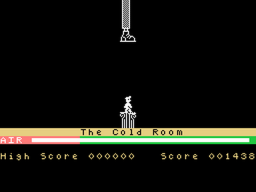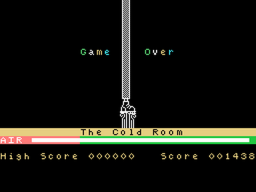 On with the levels themselves: