This is mainly aimed at anyone who has not used this software before as its slightly different.
You can access the most common area's by simply clicking the 'user menu' on the top right where your name is:
From here as you can see there's the usual array of settings for various features and some options on the left too for other sections. Most of these are pretty obvious (attachments, ignore prefs and signature for instance) but I wanted to quickly run through a few of them: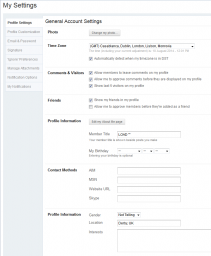 Clicking Photo brings up the photo/avatar upload popup: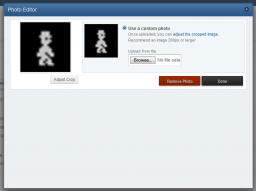 Clicking the left side Profile Customisation brings up a customisation screen where you can upload a background image or simply change the colour of your profile background:
There's also a notification settings which I recommend you take a quick look at so you can determine which 'events' such as someone quoting a post you made or perhaps 'liking' a post you made, you want an inline or email notification of:
These are shown on the board index with a red counter (for unread ones) the same as messages, you can click the icon to see the most recent ones at any time by just clicking it: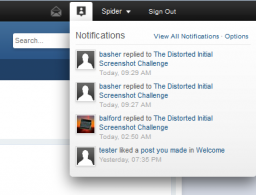 Any questions etc please just start a new topic in this area.