Greetings! I don't think this version has been covered before (I didn't know it existed until recently).
It's quite similar to the MSX version, but it's not by Cameron Else. It was converted by Mark Lawrence.
Anyway, the interesting bit is that it includes extra screens! There are two I've found, both to the right of The Security Guard. There's maybe more, although I have checked most of the map and haven't found any others so far.
The screens are attached to the post. 'The Front Lawn' is quite interesting as the car moves left and right, making it a rare instance of a large, horizontal moving guardian.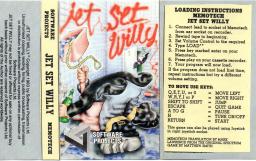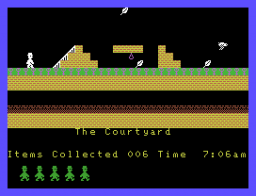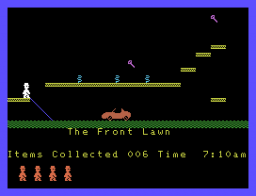 Edited by Spider, 19 January 2017 - 07:16 PM.